Presentations are an integral part of the corporate world. They help in most stages of running the company, all the way from impressing a new client to pitching ideas to co-workers. Presentations help you get your ideas across in an elegant and professional manner. Over the years, presentations have evolved with regards to sharing and presentation. Most meetings now conclude with an online presentation. Online presentations help you make a clear and precise stand, helping you sell your idea with ease. With online presentations becoming the norm, it is important that we share presentations online. So how exactly do you share presentations? Well, there are a lot of ways you can do so, and here's a look at some of the best ways to do so.
Why Online Presentations Are Better?
Refer Back: Online presentations allow you to refer back to any point you want, whenever you want. Sometimes when the presentation runs long and drags on, you might forget an important point or miss a highlight. When you share presentations online, it makes it easier for people to go back to previous slides and freshen up their memory. This makes it easier for them to follow your presentation and retain information.
Virtual Attendance: Technology takes the centre stage in most business applications today. With remote working becoming a hugely popular concept, the popularity of online presentations and presentation sharing websites will only grow! Virtual meetings and online presentations help in bringing together a virtual audience who don't need to travel to get to the meeting. This saves time, effort and money, making it a great business option.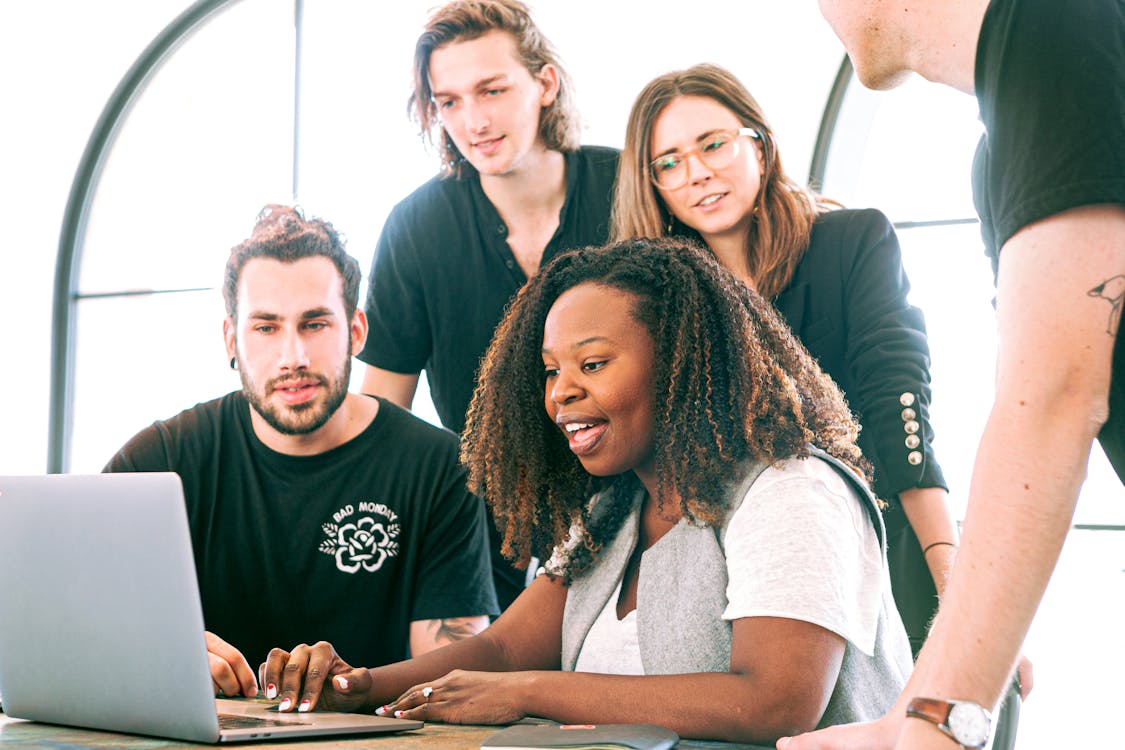 Bring People Together: Presentation sharing websites make it possible to invite guests from all over the world, allowing you to hold international meetings. Therefore, for large companies whose clients reside in various corners of the world, such an option saves millions of rupees. This option enables people to deliver their presentations across multiple time zones, making it easier than ever before to communicate effectively.
Sharing the Presentation: Virtual meetings when shared over email or social media, gets amplified and so their reach doubles! By sharing presentations online, companies are able to get their message across effectively. When presentations are shared across social media, businesses can rest assured that their clients enjoy a uniform experience.
Monitor Results: Presentation sharing websites also let you monitor the effectiveness or reach of your slide-show. These websites help you know how many people downloaded your slide or watched your presentation. Careful analysis of these records will help you decide on effective times and methods of presenting online.
Benefits of Presentation Sharing Websites
Allows you to embed onto other websites sometimes, making it easier to incorporate slides and presentations
Makes presenting a practical and efficient process
Allows you to get your message across to more number of people
Many of such websites provide low-cost options to share presentations online
East to use and intuitive interfaces
Makes it easy to make, generate and popularise content
Allows companies to grow their brand
Advantages of using PowerPoint for online sales
Visual information: Presentations contain a lot of visual information, making them less monotonous and boring, while also being informative. Infographics and pictures are more likely to influence and impress customers, making them an attractive for of media.
Interaction and Engagement: Online presentations help you become more interactive and engaging, leading to better client-company relations. Your customers get to control the speed, brightness and volume, making it easier for them to feel like they are a part of the presentation.
Saves time: With traffic and travel being the biggest woes of business people around the world, online presentations help in saving a lot of time and money, as it gets rid of unnecessary travel. Furthermore, by using infographics, you can get across more information in less time.
Easy to create and share: Most people know their way around PowerPoint, making presentations easy to create. Thanks to numerous presentation sharing websites, it is now easy to get your slides across to people from all over the world.
Ways to Share Presentations Online
Upload onto Slideshare
Convert Powerpoint into a video file. and upload onto YouTube
To share with a select audience, go for Pointdrive or Slideshark
Upload onto SharePresentation, Issuu or PowerShow
Broadcast your Presentation
Let people download your file via DropBox or Google Drive
Share link via social media
Convert Presentations into HTML5 or Flash
Upload onto a Learning Management System