Artificial Intelligence is the trending topic of our lives as nowadays we can see a part of Artificial Intelligence in various fields. The rapid pace of AI beats the ability of humans and eliminates errors with the help of a robust analytical system.
AI is a series of the latest technology that excels in securing all kind of past observations and the preferences and trends of the respective user from a large number of data sets, that helps in making predictions based on that information. Artificial Intelligence Services has become a revolutionary change that is designed to change the way people use and conduct business.
Statista reported, by 2025, the worldwide market worth of Artificial Intelligence is going to cross $89 Billion. When it comes about enhancing user engagement and business growth, AI is always useful. AI solutions are helping in gearing up and understanding user engagement based on user behaviour patterns.
Artificial intelligence empowers companies to perform work, to keep alive in the business world in a more progressive way. The sole aim of Artificial Intelligence is to do more with far less. More leading companies are looking for effective, creative solutions to designing and streamlining operations as technology and society keep moving forward.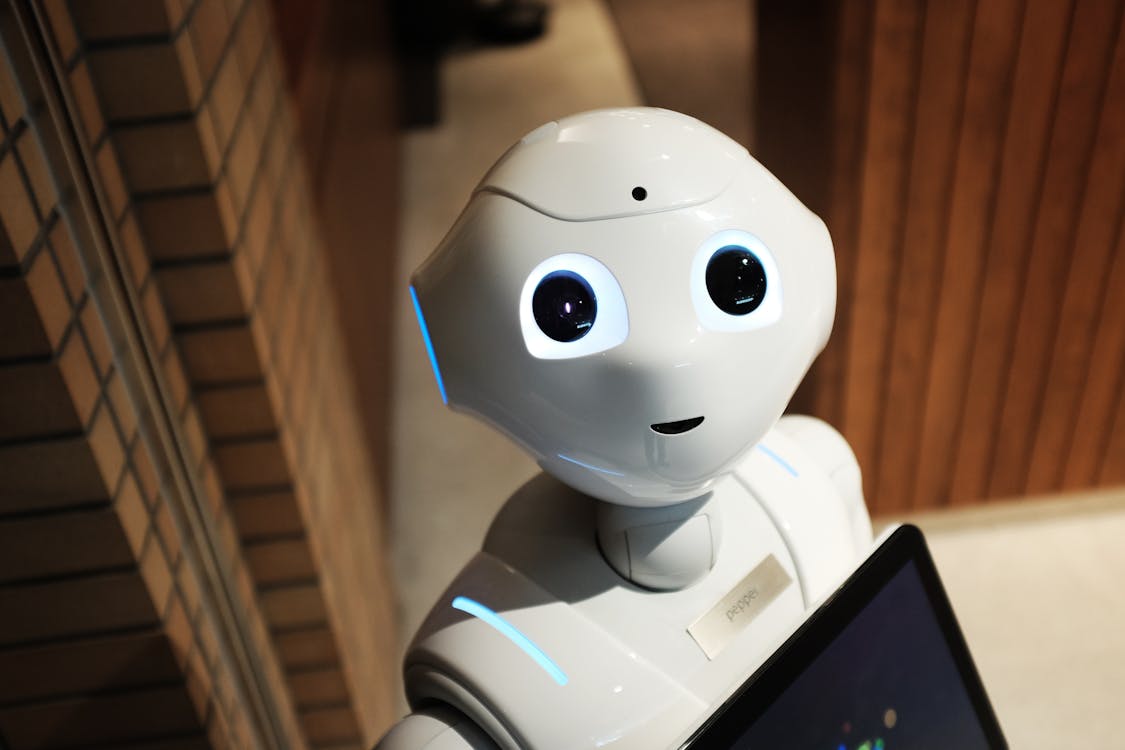 Significant Impact of Artificial Intelligence in Mobile Data Analysis
Artificial Intelligence is becoming a new and latest technology that has gained momentum in tremendous ways. Artificial intelligence is widely accepted all around the world in different niches that give users an outstanding experience. AI is all about machine interference through mobile apps that smoothen the work process and analysing multiple practical purposes. AI development companies bring ample features with exceptional services that can easily allure a large number of customers. Let's quickly find out the best way artificial intelligence helps in mobile data analysis.
1. Improve the App UX
AI unquestionably very much dependent on the UI experts as it somewhere enhances customer engagement. Mobile data can improve user behaviour and also provide other behaviour patterns that give users a highly centric experience.
An AI-driven app in this regard allows the firm to analyse the user preferences and behavioural patterns continuously.
2. Automotive Repetitive Processes
You are able to automate repetitive processes with AI technology, thereby increasing the efficiency of the mobile app. Google Maps is known to help you access the quickest route possible. The built-in AI algorithm assists with such automation and accelerated results. The algorithm is formulated, based on a perception of past trips, the routes taken and an in-depth analysis of that.
3. Translation
With AI, the machines can translate any language into the other in real-time, thus extending the capacity of the machine and translation process. In fact, these machines can be powered to complete the translation in offline mode also. How does this work? It is equal to an automatic mechanical interpreter.
4. Advanced Search Abilities
Search engines can be considered as central to mobile apps. Not only are you engaged in assuring that the mobile app is profoundly associated with the search engine, but you also want to make sure the mobile app has high-level search capabilities. This will mean users can use a mobile app to check for the items they need. AI developers of mobile apps can efficiently combine audio/video search into the mobile app, thereby enhancing the value of returns.
5. Security
Security is a hindrance for mobile app owners; adding AI would make the app much safer and promote authentic transactions. Face recognition features mean the mobile app can only be opened if the biometrics are flawless. It decreases hacking potential in the Mobile App. This is an outcome of AI technology. With AI, you will receive information as soon as someone is hacking or entering into your account, and your app starts to get notifications.
Conclusion
The emergence of smart machines capable of solving complex problems. Technology is something that is making the lives of humans very easy. You can dramatically simplify your life experience with the help of technology.
AI technology has evolved and improved from the day of its discovery until now. AI is commonly used in many fields, owing to its ability to learn. Special AI implementations including Speech Recognition, navigation, speech recognition or voice chat, artificial intelligence are widely spread all over at an extensive rate.